Training is one of the most critical phases of the new employee onboarding process. HR professionals recruit talented individuals after a lengthy process of hiring. They make sure to give them a warm welcome.
The initial days at work are filled with anxiety. New hires are often confused about the norms of the company. New employee training can guarantee that they will adjust well to the new environment.
Organizations do invest money and resources in their onboarding training. In order to excel in the process, they often utilize employee onboarding software to streamline the process.
New hires onboarding training leads to achieving overall productivity, employee satisfaction, and retention. It ensures that employees get acquainted with their role quickly.
What is new employee onboarding training
New employee training provides the opportunity for new hires to start off on the right foot. The new hires get insights into the job role and familiar with the company's practices, policies, and procedures.
New hire employee training automatically eliminates the uncertainty, low morale, and workplace jitters on his first day at work. This training is highly crucial as he might be not adequately supported during the start of his joining.
Why is onboarding training important
The new hire training is the most significant part of the onboarding process. It helps in setting realistic expectations for new hires and provides them a direction on how to fix it if required. Let's look at some of the interesting statistics related to it: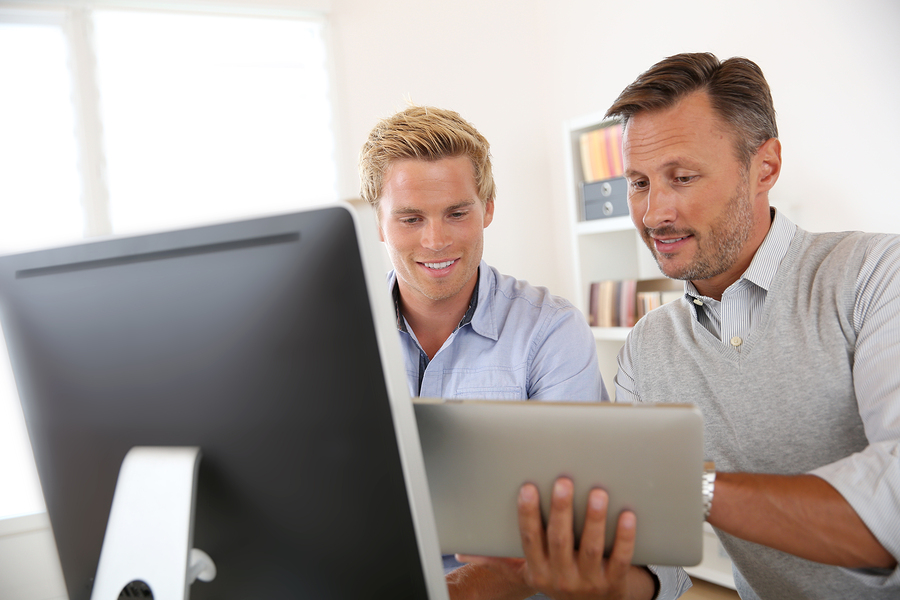 Onboarding training strategies
Training is one of the crucial phases of the onboarding process where the new hire is trained regarding their job role and day-to-day responsibilities. A well-planned training will make sure he feels comfortable with the company. Below mentioned are some of the important onboarding training strategies.
Develop a new hire training program
It is highly recommended to develop a training program before the new hires joins the company. HR should review and update the training plan, create agenda for his first day, plan trainings relevant to his role, and share it with them.
Sending the new hires their training plan will prepare them for their first day and will also save the employer time. They should also identify which method will be most suitable for them and who will be conducting it.
Identify core competencies early
Organizations should identify and develop core competencies of new hires within the first 30 days. This may include any skills, knowledge, or competency they would like to excel in. For example, tools, product knowledge, soft skills, and more.
With the help of this identification, the new hire will also know what is planned for him. This will boost his morale and he would feel more committed to his work. Competencies also help in giving direction to the training program.
Company overview training
The new hires should be provided with detailed training about the organization. The trainer should inform them about the company's origin story, mission statement encore values. he should further display organization timelines with achievements and future goals.
Moreover, departments and their structures should be explained in detail. Various products of the company must also be demonstrated. at the end of this training, new hires should be encouraged to ask questions and answers accordingly.
Company policy training
This training focuses on describing companies' policies and workplace rules. Trainers must break them about the expected working hours, policies regarding overtime, leaves, expectations on punctuality and attendance, performance review process and more.
The purpose of providing such training is to improve new hires level of awareness, increase in their skills of expertise, and motivate them to perform well in their job. Furthermore, the policy training should also highlight the proper way to treat Co-workers and deal with conflict
Role-specific training
Role clarity can be one of the predictors of job satisfaction. The aim of this training is to describe the new hires' roles, duties, and responsibilities. Trainers should brief them about the job-specific tools which they will use during their work.
In addition to this, trainers must make the best use of simulations, demonstrations, jobs shadowing, and more to tell them more about their work. This makes sure that have faster adaption to their job and helps in getting an acceptable level of performance.
Ways to improve
Make objectives for training
The organization must create clear objectives and timelines for training beforehand. The beliefs of those objectives must be shared with the new hire so that a good first impression is made before their joining.
Train for culture, not topics
The organization should not only equip its new hires with practical knowledge but also train and communicate culture to new employees. Tell them what it is like working with the company. Share a short video directly from the CEO.
Use varied learning methods
Never use one learning method for all your training. Instead, organizations must change and update their learning method based on the information they are providing in their training. This will make sure that the training session becomes more engaging.
Regularly measure effectiveness
To make sure that your training is right on track, companies must regularly measure its effectiveness. You can ask new hires for their feedback through a survey. Based on their response the training should be updated.
In Conclusion
The onboarding process is incomplete without training. An employee cannot succeed in his job role without proper training. It eventually supports the objectives of onboarding and helps in the smooth execution and improvement of the employee onboarding process.