Ranked as the 53rd Fortune 500 company, The Walt Disney Company or Disney is an American entertainment conglomerate headquartered in Burbank, California. Founded originally as Disney Brothers Studio in 1923, Disney has an employee base of 195,000 as of 2022. In this article find out what Disney onboarding process looks like.
But first, if you're unsure about the definition of onboarding, check out our article What onboarding means.
Here are the contents of the following article:
Disney Operating Units
Disney is such a major company and a worldwide known brand, therefore onboarding is a very interesting subject to us.
It operates in four main business units:
Media Networks: Looks after global advertising sales and technology.
Studio Entertainment: Combines entertainment platforms and studios; Walt Disney Animation, Pixar, Marvel, Lucasfilm, and Disney Theatrical, and Music Group.
Direct-to-Consumer and International: A global multimedia, technology and distribution organization for top-notch Disney content.
Parks, Experiences Consumer Products: Serves as the focal point for Disney's stories, characters and franchises.
Each new joiner at Disney undergoes a specially designed onboarding program, 'Traditions'.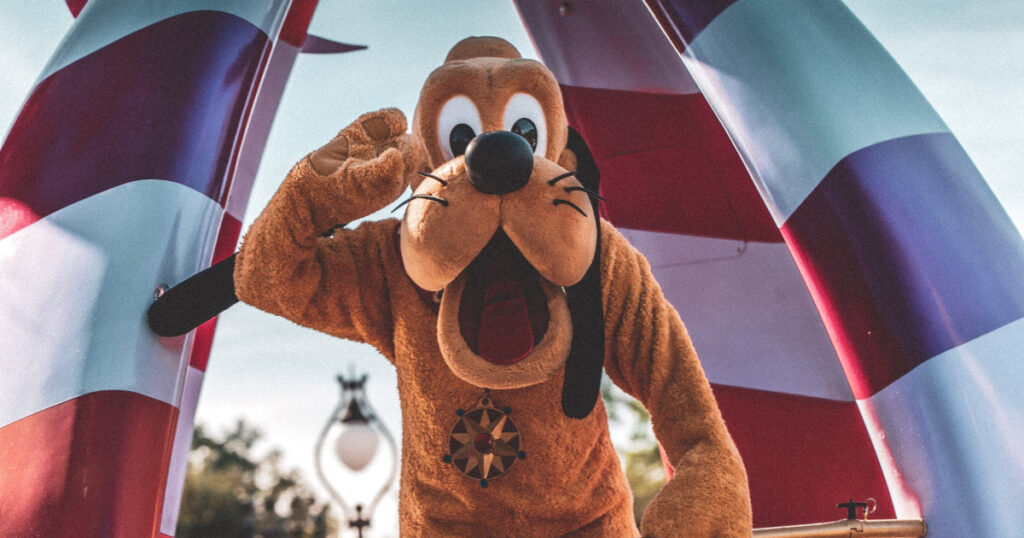 Main Features of the Disney Onboarding Process
How does a company with nearly 100 years of legacy onboard its employees? Let's explore the Disney onboarding process!
1. The Objective of the Disney Onboarding Process
Disney lays the foundation of its onboarding training program on three vital aspects:
Cultural values to establish
Improvisation opportunities for employees
Employee care
So at Disney, the new hire training is not optional, but rather a crucial feature of the organization's fabric. A robust onboarding program is what they believe will enable employees to embody the rich Walt Disney company culture.
2. Disney Traditions
'Traditions' is the new joiners' orientation program at Disney. It is a specially designed training for all new hires in the company. Employees attend this training on their first day at Walt Disney company. 
The core purpose of Traditions is to introduce new hires to vital information about company history, values, and legacy. It focuses on the past, present, and future of the company and the impact employees will have on its growth.
One of the main features of the Traditions training is to apprise employees on:
Legacy: Inspirational journey of how the company was built from nothing
Our True Product: Heart-touching stories that revolve around Disney's true product, 'happiness'
What's Expected: Company expectations from employees in terms of service, appearance, and overall demeanor
3. Lead by Example
The onboarding process continues with leaders at Disney setting inspirational examples for the new hires. The goal is to connect employees with the 'why' of the company by sharing organizational values and deep-rooted culture.
Disney believes that it's the leadership behavior that inspires and motivates employees to follow in their footsteps. Therefore, leaders have a pertinent role to play in new hire training and development.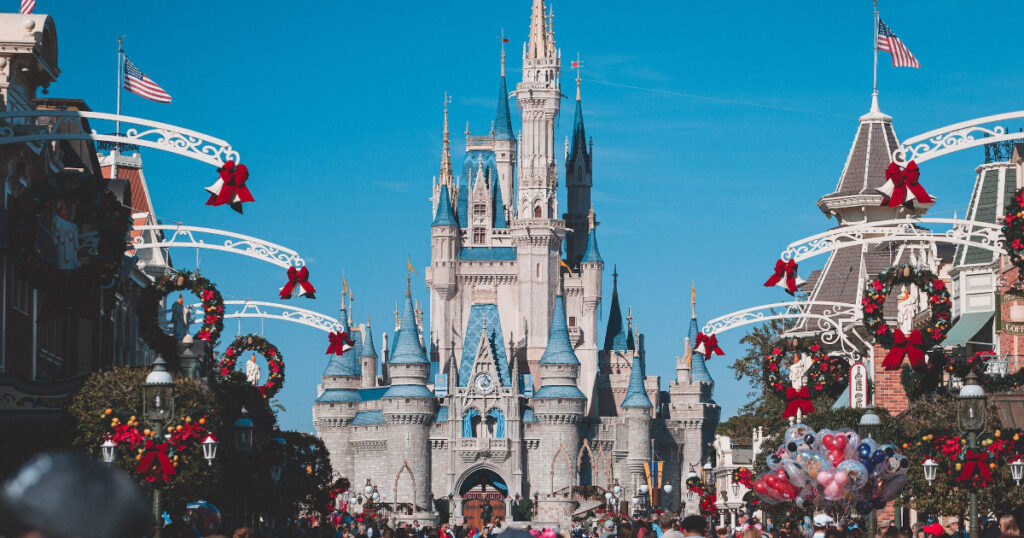 4. Four Key Elements of Disney Orientation
Besides company history, culture, and values, Disney emphasizes instilling the following four elements into its onboarding program:
Safety: Practice safe behavior in your conduct, always put safety first, and ensure safety of others
Courtesy: Portray a positive, courteous, and respectful image for all guests
Show: Stay in character and be ready to perform at all times
Efficiency: Use your time and resources wisely and perform your role efficiently
Disney orients the new joiners on aspects most important for reinforcement of their legacy, growth, and unparalleled customer service.
5. Continuous Training
Reinforcement of the three 'Traditions' elements does not stop at onboarding but they are part of each communication and training program. They are in-built into company culture and continue to remind employees of their significance.
Employees embrace and emit these behaviors in their conduct like second nature.
Final Thoughts
So, new hire orientation when done right will win a company a loyal and committed employee base. Disney onboarding process is a perfect example to induct new members into your organization. Its unique Traditions training ensures to connect employees with the company legacy and values.
The Disney onboarding process does not stop here but continues to inspire people through ongoing reinforcement of essential company morals and beliefs.
If you're curious about other brand onboardings, check out our articles on Netflix, Google and Microsoft: