To further explore the onboarding process examples of the world's most famous companies, let's look at McDonald's. As you know, McDonald's is the world's largest fast-food chain and has long been a leader in the industry.
McDonald's is also ideal for gaining valuable work experiences, such as customer service skills, teamwork, and responsibility. Working at McDonald's can help you develop a strong work ethic and build a solid foundation for your future career. As such, it is essential to examine their onboarding process to understand how they ensure their employees and customers have a positive experience.
This article will take a close look at McDonald's onboarding process, exploring the methods they use for hiring, training, and retaining employees. The McDonald's employee onboarding process has grown over the years and significantly impacts the customer experience.
McDonald's organizational structure
McDonald's is a global fast-food chain with over 38,000 restaurants in over 100 countries. The company has an extensive organizational structure that includes corporate, regional, and local-level functions. At the local level, McDonald's franchises are operated and owned by individual owners responsible for their restaurants' day-to-day management.
McDonald's has approximately 1.9 million employees worldwide, making it one of the largest employers in the world. The company's employee base consists of both full-time and part-time staff. McDonald's employs various people from different backgrounds and cultures who work together to ensure that the company's customers receive an enjoyable and convenient experience.
McDonald's is known for its strong corporate culture and commitment to maintaining high-quality standards. The company strives to provide its customers with consistent and enjoyable experiences, no matter where they dine. McDonald's is committed to serving the communities that it operates, and it regularly participates in philanthropic activities and initiatives.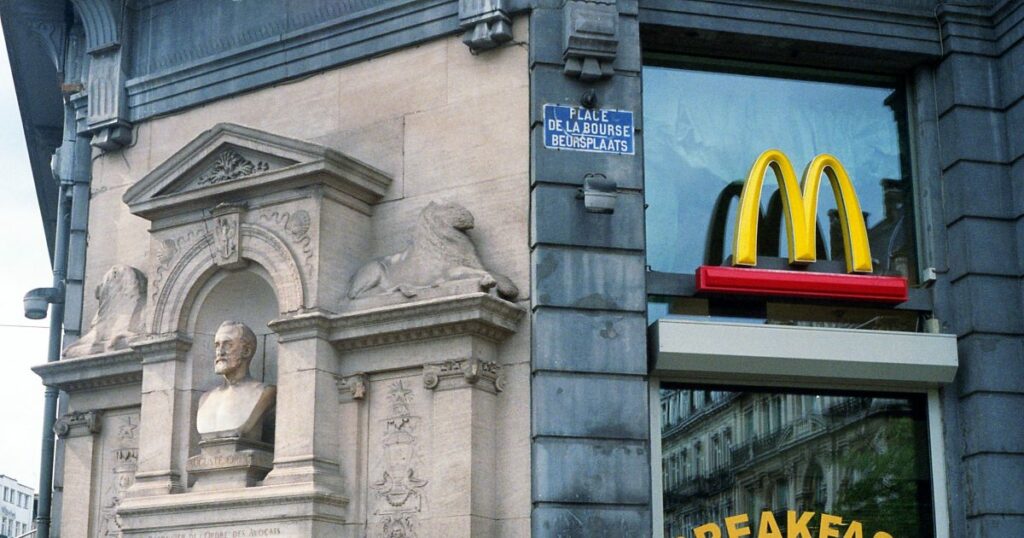 Main Features of the McDonald's Onboarding Process
Let's explore what the employee onboarding process at McDonald's looks like.
1. Orientation
The new employee orientation at a McDonald's store typically lasts for a day. On the first day, the new employee is given a comprehensive tour of their respective restaurant and the kitchen.
The necessary paperwork gets completed at this stage as well. Moreover, detailed discussions with the manager about tasks, deliverables, expectations, and work culture are also part of the orientation day.
Additionally, a new hire might also get to cook and eat in their new kitchen to feel welcomed and part of the team.
2. Employee Handbook
New hires receive an Employee Handbook on the orientation day at McDonald's. It is a guide with answers to every possible new employee question.
The handbook includes McDonald's work procedures, safety policies, and regulations. Moreover, it covers organizational standards and guidelines on sexual harassment, a drug-free work environment, and management communication.
It is a vital document to equip a new joiner with company dos and don'ts.
3. Assignment of Work Schedule
Post orientation session, the manager provides the new hire with their work schedule and shift timings. Details about uniform, overall conduct, safety, and hygiene standards are also communicated at this stage.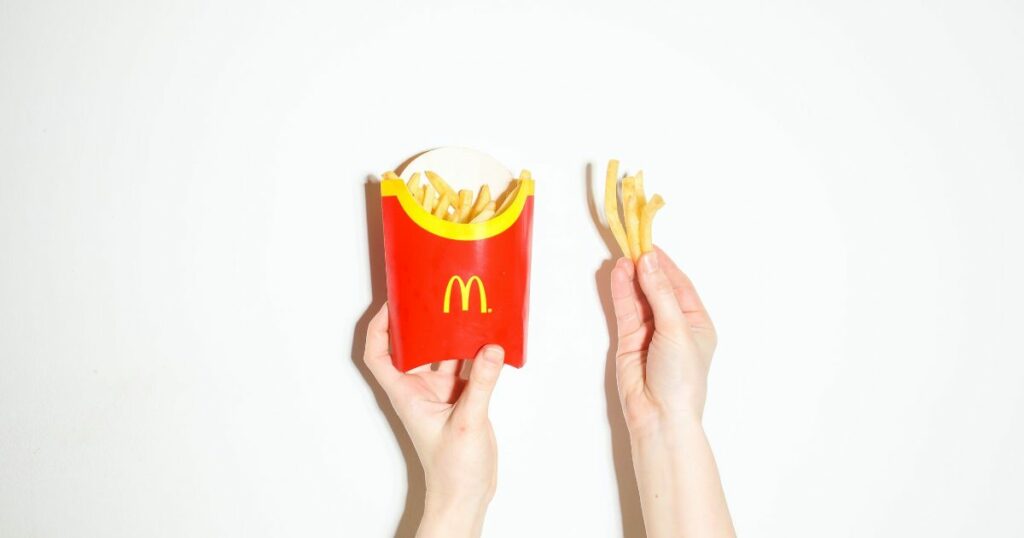 4. McWelcome
Recently, McDonald's partnered with Learning Bank and developed McWelcome to train new hires. The primary goal of McWelcome is to enable restaurant managers to equip new joiners with the necessary training and learning material.
Since operating hours at the restaurant are long and busy, it poses a challenge to the managers. Through McWelcome, managers can now place all the learning material in one place and within access to employees.
Managers now only register the new hires in the system and employees can access training tools and material even before their first day at work.
5. McHire
McHire is an Artificial Intelligence (AI) based virtual assistant primarily built for restaurant owners. They use McHire to answer questions and coordinate and share information at McDonald's restaurants during recruitment and onboarding processes.
It automates several tasks that the owners previously did manually. McHire renders a positive experience to not just candidates and new employees, but also restaurant managers and staff.
Final Thoughts
McDonald's is a global food chain serving millions of customers globally every day. Employee onboarding at McDonald's starts with a day-long orientation given by the manager.
The new hire is given a restaurant and kitchen tour and handed over the employee handbook. The handbook is a detailed document about the company, policies, procedures, standards, and work environment. The recent development of McWelcome and McHire has automated many facets of onboarding at McDonald's.
Here are some other articles on company onboarding:
If you are interested, take a look at our other articles where we talk more about 5 ways to make onboarding easy and meaning of onboarding process.