We all know how crucial the new employee onboarding process is. Recent studies warn us that a ¼ of the new employees leave within the first 45 days of employment. But do you know there is something as important as the first few months of new hires? These are the days before the new employee joins the company.
Yes, you got it right! We are talking about employee preboarding – first step of onboarding. If organizations wait until the first day of the new hire to engage with them, then they will fall behind. According to a survey, 81% of the new hires want to receive the details about their new job role before they join the company.  This provides the employer with the opportunity to engage with the new hire.
What is Preboarding
The employee preboarding begins from the day a candidate accepts a job offer until his first day at work. As per a survey, 80% of the employees are nervous about their first day and struggle with anxiety.
This feeling can linger on even after the first day and might damage productivity, longevity, and enthusiasm. Therefore, preboarding help in stroking excitement and building a positive employee-employer relationship.
Why Use Preboarding
A lot can happen after the new hire signs the offer till the scheduled first. They can either get a better offer from some other company or a counteroffer from their current employer. Both scenarios can change his mind.
He can also hear negative things about the company which can result in making him anxious about his joining. Thus, preboarding helps in minimizing the chances of early employee turnover.
Preboarding strategies
Following are some of the essential preboarding strategies:
Welcome new hire
The very first task every HR should do in the preboarding process is to make the new hire feel that he has made the right choice by accepting the offer. Before he joins, they should send him welcome emails, a personalized postcard, answer their queries, and more.
Engage with them
Human resources must find ways to engage well with the new employee. They must share details about his growth path, company's accomplishments, values, and culture. This will prepare him for his job and can guarantee that he turns up on the first day.
Answer their queries
Once the candidate accepts the offer, an employer must start to answer their questions regarding what to expect before they ask it. They can develop A FAQ of the common question and share it with their new hires.
Share onboarding schedule
Sharing an onboarding schedule with a calendar invite can always help them keep them organized as soon as they start work. Companies can add co-worker meetings, training sessions, company events, and more to their calendar.
Emphasize Employee value proposition
The employee value proposition is the employer branding strategy which represents what the employer has to offer. It is an excellent way to show the new hire that their managers care about the new team members.
Admin Tasks
Preboarding is a great opportunity for human resources to take care of all the admin tasks beforehand. They can use this time to ensure that forms are signed, and company email addresses and software is setup.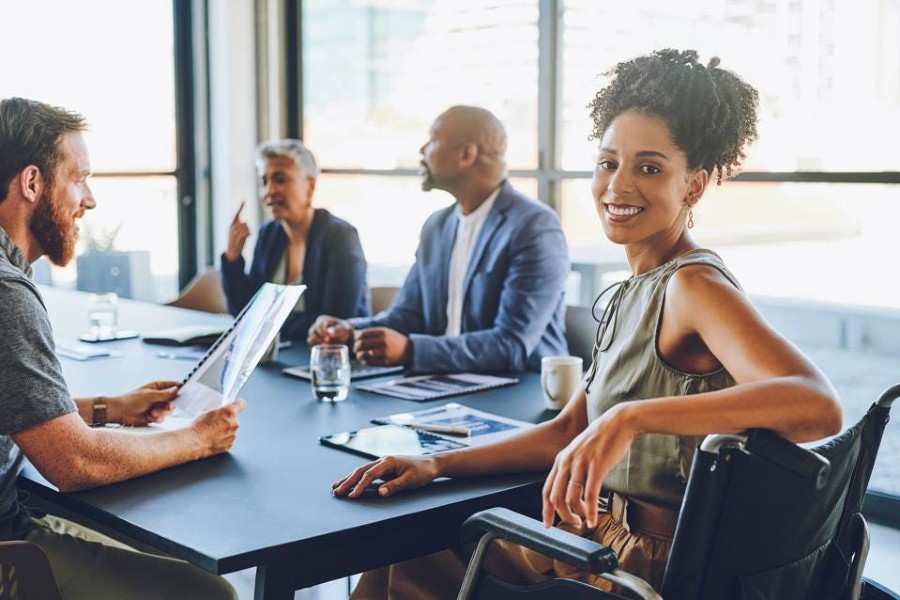 Ways to Improve Preboarding
Employee preboarding should be a part of the onboarding routine. Organizations must not overcomplicate this step. They just need to show the new hires that they care. Following are the unique ways through which companies can shape their preboarding process:
Preboarding message
Every employer sends a welcome email to the new hire. Along with this companies can send handwritten notes through mail. This will create a personal touch and create a lasting relationship.
Send Company Gifts
Depending on the budget, organizations must send the new employee their new company's swag to use or wear. This may include a company shirt, mug, notebook, or book. This will make the new hire feel like they are accepted by the group.
Digitalize preboarding process.
Many organizations make their entire employee onboarding process digital. Similarly, digitizing the process of preboarding will be engaging for new hires. For example, they can use games to provide information about the company or share details about the onboarding mobile app.
Invite them to the workplace
It is highly recommended for organizations to invite new hires before their joining date. It provides a sneak peak of their new workplace and make them ready to work with their colleagues.
Survival Kit
Give new hires with all the information they need in their survival kit. This may include important contacts details, practical information, brief overview of the company, dress codes, norms and more. This will give a good them a good head start.
Final thoughts
Organization must create their preboarding process within their budget and keeping its purpose in mind. The process is simple and unique, therefore, there is no need to over complicate it.
With the help of right preboarding process, companies can easily boost productivity, loyalty and engagement. Moreover, it will also benefit in creating a meaning connection with new hires.