The power of software cannot be underestimated. It seems to be the answer to any challenge that a business may come across. It has helped organizations save time which eventually led them to grow and flourish.
The software has indeed changed how human resources perform its functions. Employee onboarding using apps and software has revolutionized the new employee onboarding process.
In this blog, we will talk about BambooHR which provides a highly convenient onboarding software, and will examine why should have organizations go for it.
About BambooHR
An American technology company, BambooHR, was founded by Ben Peterson and Ryan Sanders in 2008. Its headquarters is located in Lindon, Utah, US, and provides remarkable services of human resources software.
BambooHR sole's purpose is to make sure that its "set people free to do great work". They want to simplify the complex human resource process for their clients so that they can focus on other important tasks of growing their business and thriving in their roles.
They believe that employees are the key to a successful organization. Therefore, they want to offer such services which help in creating an exceptional atmosphere of employee experience. The implementation of their services can bring growth and employee engagement in the organization.
Who should use BambooHR
If you are a small to mid-size business and looking for the right onboarding software, then this might be your lucky day. BambooHR software is specifically designed for small and mid-size businesses (SMBs). 90% of BambooHR's customers are SMEs and they offer affordable and simple plans for them.
Why use BambooHR onboarding software
With many software options available in the market, it has become very difficult to choose which software might be the best for the company. Therefore, the following are some of the reasons which will help companies decide whether BambooHR onboarding software will be best for them or not.
Creates personal connections
The BambooHR onboarding software ensures that new employees create an instant connection with everyone in the workplace. They know how to create a great introduction, customized hire packet, Get to Know You email, and a lot more. All of this helps in making the new hire feel welcome and engaged in the organization.
Improves productivity
A well-structured employee onboarding software helps in fulfilling the purpose of the onboarding process which eventually leads to improving employee productivity. The BambooHR onboarding software allows HR to speed up the process and perform tasks quickly. This can decrease the retention rate of an organization.
Sets a first good impression
BambooHR onboarding software takes good care of all formalities which helps in creating the first days of the new hire exciting. The meaningful introduction, preboarding packages, and electronic signatures help companies establish the first good impression.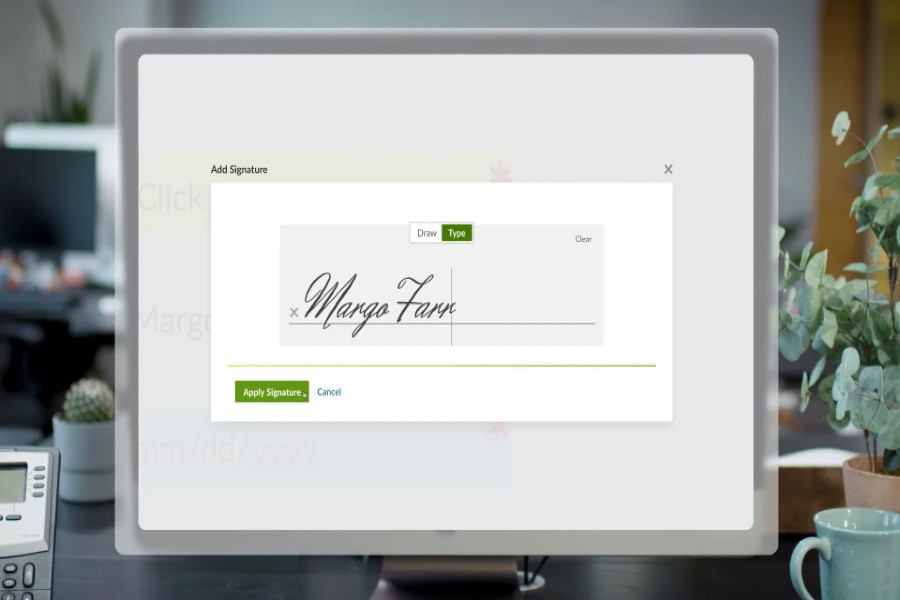 Keeps new hires onboarded
Effective onboarding is crucial as it ensures whether an employee will be associated with the company for a longer period or not. One of the interesting features of onboarding software is that it keeps the tasks of onboarding efficient and organized. This will make your organization looks great in front of new hires.
Onboarding templates
The onboarding software comes with many interesting and customizable templates for new hires. This will lighten the business from the administrative load and lets them focus on other important tasks. These templates are highly helpful for small-scale businesses that have a lot of things on their plate.
Saves time and environment
The onboarding software at BambooHR clears off all the administration and paperwork headaches from the shoulder of human resources and fresh hires. After using the built-in electronic signatures feature, they will not have to go through oceans of paper which will save cabinet space, time, effort, and money.
BambooHR Pricing and Costing
An analysis will be incomplete without understanding its pricing and cost. According to Tech. co following are pricing considerations the company should know before purchasing it.
BambooHR offers free trials to its customers.
The company also charges on a monthly or quarterly subscription basis.
It offers two different pricing plans which are essentials and advantages.
The Essentials package begins at around $6 per employee per month and provides basic HR functionality, which includes self-service features, employee records, benefits tracking, and more.
The Advantage plan begins at around $8 per employee per month. This plan includes hiring features, like onboarding and training tracking, along with company branding and high-level reporting.
Final thought
BambooHR has been growing ever since. Currently, it has reached to more than 13000 active clients. So, if you are a small to mid-size business or organization and looking for an affordable onboarding software plan to streamline your process then BambooHR might be the perfect software for you.
This software will streamline and automate your process so that you can focus on growing your business. Unique features such as a digital signature can allow quick and smart management of paperwork. It will save you time, effort, and money and will only give you what your business needs.