The very first step or initiative which an organization takes toward the achievement of employee engagement and retention is the new employee onboarding process. It gives them the opportunity to make a good first impression on their new employees.
This process helps in making a straight priority for organizations to build their onboarding structure in such a way that it is able to achieve the objective of lower turnover ratio and maintain long-lasting engagement among the employees.

We have deeply studied what is the meaning of the onboarding process, why it is important, its steps, measures processes, and more. But in this article, we will take a sneak peek at how Unilever conducts the onboarding for new employees.
About Unilever
A British multinational consumer goods organization, Unilever, was established over 100 years ago,and has its headquarters based in London, United Kingdom.
They are one of the largest consumer goods companies with their services in over 190+ countries and currently 3.4 billion people use their products every day.
Unilever brands have five business group operations which include beauty and & well-being, personal care, home care, nutrition, and ice cream.
Without any further adieu, let's dig deeper into how a company with 127,000 employees worldwide handles its onboarding process.
Unilever Onboarding Process
A global company with a global purpose has unique ways to make its new hires feel welcome and comfortable in their company. Following are some of the practices which Unilever performs in its new employee onboarding process:
Orientation
Like every organization, Unilever holds the orientation once the employees join the company. In their orientation session, they brief employees about their mission, vision, goals, policies, practices, culture, procedures, company expectations from employees, and more.
Unilever believes that orientation sessions provide a great head start for new hires about their job and organization. It helps build the confidence of new hires and ensures that they quickly adapt to the environment.
Welcome kit
Unilever welcomes its employees with a welcome kit. The welcome kit contains samples of their products. Additionally, they do give a pen, notebook, water bottle, welcome letter, mug, and more. 
The purpose of giving a new hire a welcome pack is to help him introduce the culture and values of the company in an impactful and meaningful way. Moreover, it tells new hires that the organization they have joined values employees more.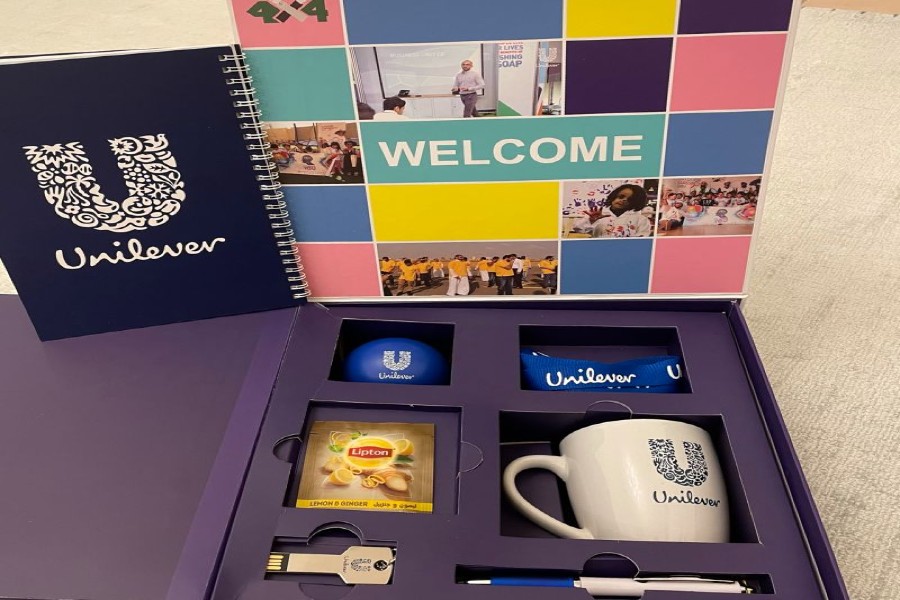 Key focus points
In order to impress new hires, Unilever ensured that they start to engage with new hires even before they join the company. For this purpose, they started to focus on employee preboarding.
They further identified key focus points to strategically draft their onboarding plan. These points include content, data, team, and distribution. They ensured that their new hires get the best content, easy data access, team coordination, and distribution of content in a user-friendly manner.
People Experience Lead
Unilever knows the importance of an employee relationship manager. Therefore they have assigned a front-facing role to a People Experienced Lead for their onboarding process.
A people-experienced lead is the face of HR and a single point of contact with new hires. He is responsible for interacting with new hires from the very beginning to the very end of their journey. He will truly and genuinely take good care of employees.
Encourage informal get-togethers
Unilever highly encourages informal get-togethers with other employees from various divisions once the new hire has officially joined the company. This helps in bringing new ideas and skill sets into the company.
This interaction is also an interesting way to show new hires how much the company values their opinion. It further helps employees better understand each other, and encourages and enhances teamwork.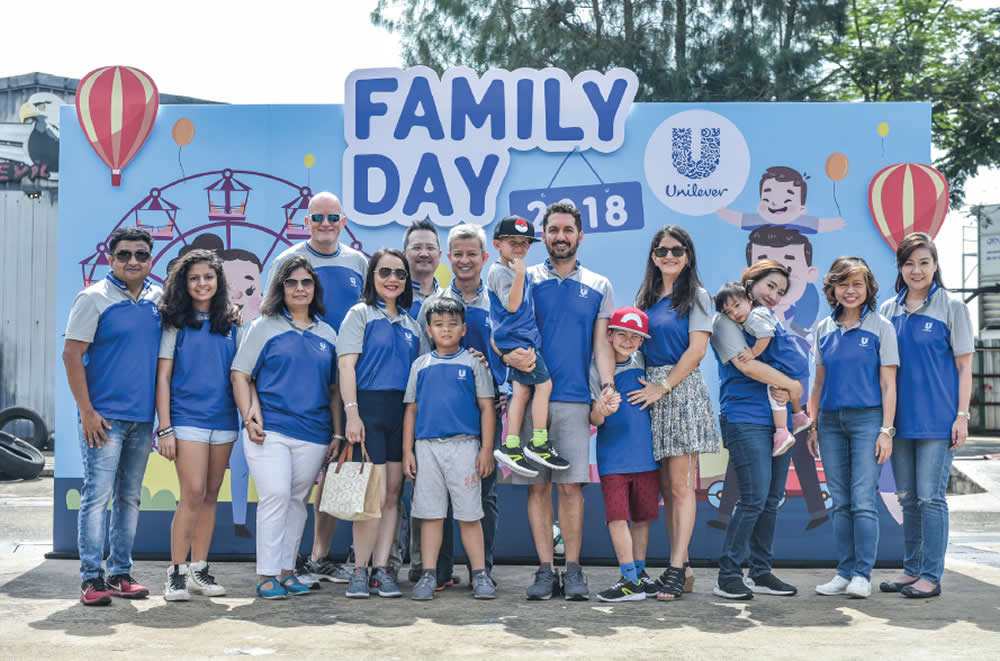 Pair with a buddy
Unilever pairs them with an onboarding buddy. He is an existing employee who helps in ensuring a smooth transition of new hires into the company.
According to a survey, 87% of the organization feel that the onboarding buddy program speeds up the new hire proficiency. The buddy equips new hires with a wide range of learning materials which makes it easier for them to understand the purpose of the company.
Final Thought
Every organization has to go through an onboarding process. This onboarding process must be evaluated constantly. Feedback helps you to reflect upon your process and then make changes accordingly.
Similarly, looking at some of the unique ways in which organizations plan and strategize their onboarding process open up space for organizations to think differently and use innovation to welcome employees and support them throughout their journey.